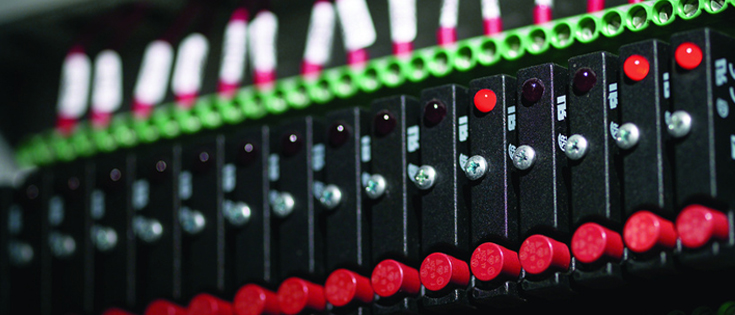 How trustworthy is the electrical equipment you use in hazardous locations? How confident are you that you will be notified in the event of an emergency?
FM Approvals' operates a series of application specific electrical test laboratories to support the testing and certification of equipment for use in hazardous (classified) locations, gas detection products and fire alarm systems. These facilities are supported by experienced personnel and state of the art equipment. Whether its explosion safety, gas detection performance or fire alarm and signaling performance testing, FM Approvals has the capability to evaluate your product against the most rigorous global standards and give you the confidence you need that the product will perform when it counts.
For example, using state-of-the-art gas-flow instrumentation and monitoring systems, we're able to conduct numerous performance tests. These tests verify that, when designed to meet FM Approvals' standards, your equipment won't ignite the environment during normal operation or fault condition, or if a fire/explosion does occur within the product, it will not propagate to the outside environment, depending on the protection methods.
In the explosion test cell area, we're able to test enclosures and motors. In another test cell, we conduct hydrostatic testing. In yet a different cell, a salt fog chamber accelerates the process of metal corrosion to produce results at a fraction of real time. Meanwhile, our staff use a dust chamber to determine if dust can find its way into the enclosure, simulating flammable gas/dust.
The smoke detector laboratory is capable of evaluating smoke detectors to numerous smoke generating scenarios. We also have the capability to evaluate flame detectors in accordance with international standard EN 54 Part 10.