There's no denying that the world of product standards, testing and certifications can be complicated; however, it is also an essential part of ensuring product quality and safety. When it comes to fire detection and alarm systems, the product certifications accepted or required in various parts of the world generally fall into two categories: North American standards and European standards.
In North America, FM Approvals standards are accepted for most fire detection, alarm and suppression systems. For instance, flame detectors are evaluated according to Approval Standard 3260, Radiant Energy-Sensing Fire Detectors for Automatic Fire Alarm Signaling, which is also an American National Standards Institute (ANSI) standard. Smoke detectors are evaluated against Approval Standard 3230, Smoke Actuated Detectors for Automatic Alarm Signaling.
In Europe, fixed fire suppression systems and components—including detection, alarm, control, and agent storage and distribution—must be CE-marked in accordance with the European Union's Construction Products Regulation (CPR). Under the CPR, manufacturers of fire protection systems are required to use the services of a Notified Body (NB) to independently assess the product's compliance with applicable EU harmonized standards, known as European Norms (EN).
For instance, the EN 54 family of standards covers a wide range of fire detection and fire alarms systems and are mandatory under the CPR for CE marking within the European Economic Area (EEA), which includes the 28 countries of EU, as well as Iceland, Liechtenstein and Norway. EN 54 encompasses 27 individual standards, known as parts.
Notified Bodies, such as FM Approvals (NB #1725), are accredited to evaluate and certify certain parts of the EN 54 family of standards as well as other EN standards. The NB must also perform a Factory Production Control audit to verify the manufacturer's quality system and, if acceptable, issues a Certificate of Constancy of Performance that the manufacturer uses to issue a Declaration of Performance.
FM Approvals has long been a leader in the certification of fire detection and suppression systems in North America and has deep expertise in the certification of equipment for use in hazardous locations such as explosive environments. FM Approvals has long been a Notified Body for ATEX, the EU directive for hazardous locations, as well as an Ex Certification Body (ExCB) and Ex Testing Laboratory (ExTL) for the International Electrotechnical Commission Explosive Scheme (IECEx) certification.
In 2014, FM Approvals became accredited as a Notified Body for EN 54-2 (fire alarm control panels), EN 54-4 (power supply equipment) and EN 54-10 (flame detectors). Since that time, FM Approvals has extended its accreditation to include EN 54-5 (heat detectors), EN 54-17 (short circuit isolators), EN 54-18 (addressable I/O devices), and EN 12094-1 (suppression releasing panels). This year, it is expected that accreditation will also be received for EN 54-3 (fire alarm sounders), EN 54-7 (smoke detectors), EN 54-11 (manual call points), and EN 54-23 (visual alarms).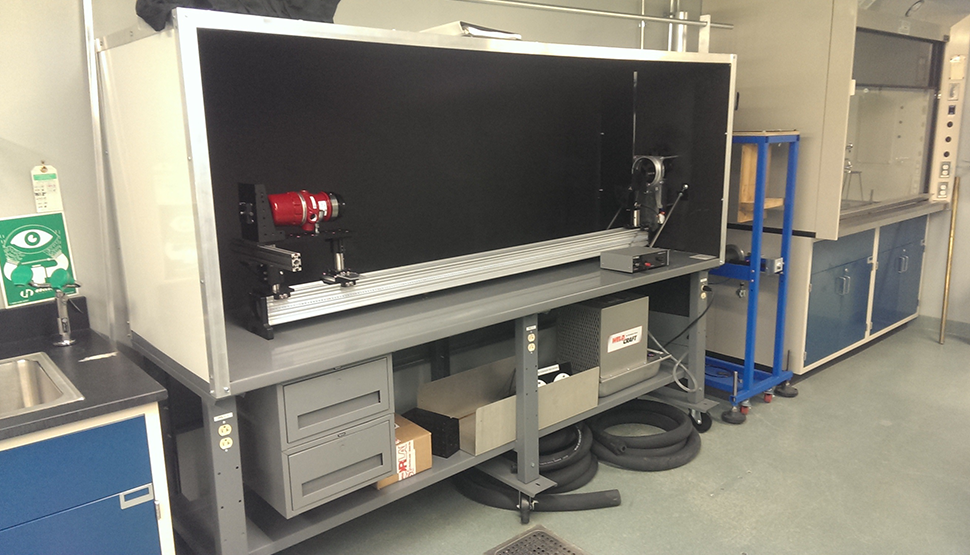 Each certification comes with its own set of initial and periodic follow-up audits. Product, quality, and facilities audits are not only a critical requirement of all FM Approvals programs, but also required for CPR, ATEX, IECEx, and other certification programs. For instance, ATEX requires a Quality Assurance Notification (QAN) audit and IECEx requires a Quality Audit Report (QAR) audit, both of which FM Approvals can provide.
FM Approvals conducts thousands of product and quality audits throughout the world to validate the production of FM Approved products and to meet the requirements of many other certification programs. Current and prospective FM Approvals customers can consolidate multiple certification programs under one roof and thereby achieve greater efficiency and cost reductions.
FM Approvals Technical Team Manager David Waite, explains, "There has been a growing interest among our North American customers for their CE marking needs. Today, we can offer a combined program that piggybacks on their existing or planned FM Approvals program and helps save our customers significant administrative overhead time, quicker overall turnaround and reduced costs. It also makes it easier when there are product changes and in combined audits."
At General Monitors, based in Lake Forest, California, USA, the focus is on gas and flame detection systems used in the oil and gas industry, industrial environments, power generation, pharmaceuticals, pulp and paper, electronics, petrochemical, water and waste treatment, and mining. General Monitors has long relied on FM Approvals for test and certification services for the North American market and on other agencies for European certifications.
Recently, General Monitors moved its EN 54-10 certification program for one of its flame detector products from a European-based test agency to FM Approvals. "There's an eight-hour time difference between us in California and the U.K. testing agency," notes Larry Vlagea, the compliance engineer for General Monitors. "From a simple communications standpoint, that made things more challenging than they should be. And, if we had to witness testing or perform hands-on troubleshooting, it was an 11-hour flight to get there."
He says, "Moving our European performance certification—EN 54-10—over to FM Approvals has made the whole process easier by allowing us to combine all of our testing and certification under one roof. We do our testing in parallel. If we have a product change that requires a follow-up test or data, we do that work once, as opposed to opening multiple projects with different agencies. We've also combined our quality audits, which saves us time and money.
"Yes, there's a cost savings, but more important to us is the savings from a time management perspective," Vlagea continues. "I'm no longer splitting my time managing two separate programs. We actually have our own EN 54-10 benchtop test apparatus here in California, so our plan is to eventually have FM Approvals representatives come to our laboratory to review our test setup. Then if we have product changes in the future we can do the testing here rather than send samples to FM Approvals in Norwood."
Beyond North America and Europe, FM Approved flame detectors and other fire detection and suppression systems, when combined with EN 54 and other EN certifications, is a powerful force in many global markets.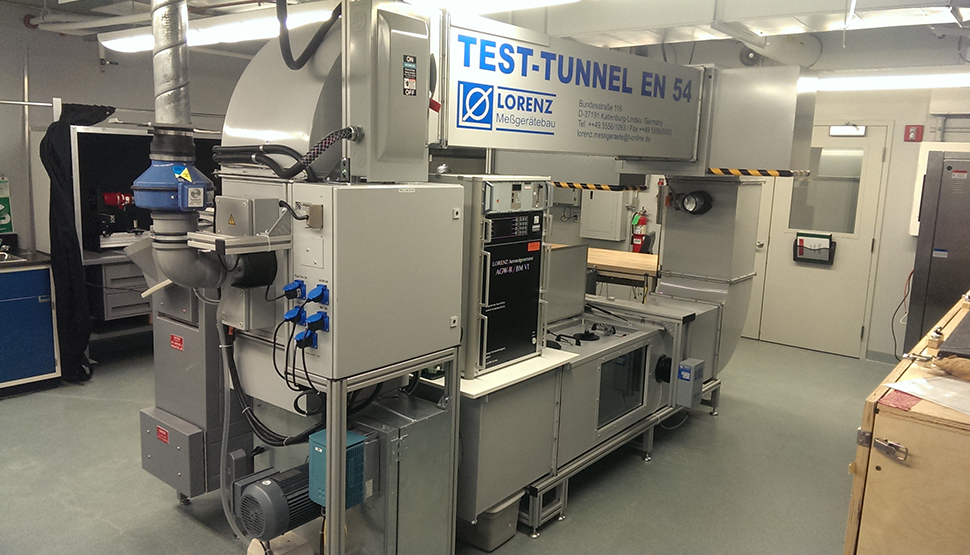 According to Abby So, FM Approvals business development manager for the Asia-Pacific region, "We are seeing countries throughout the Middle East and Asia who have adopted EN 54 and, in some cases, a combination of EN 54 and FM Approvals standards. For instance, in the United Arab Emirates and Saudi Arabia we find EN 54 specified for detection, but FM Approvals standards for suppression systems. Many consultants outside of North America may specify EN 54 certification, including Singapore, Malaysia and India. The fact that we can also test and certify products to EN 54 standards gives manufacturers access to these markets."