Adam Houser Business Operations Manager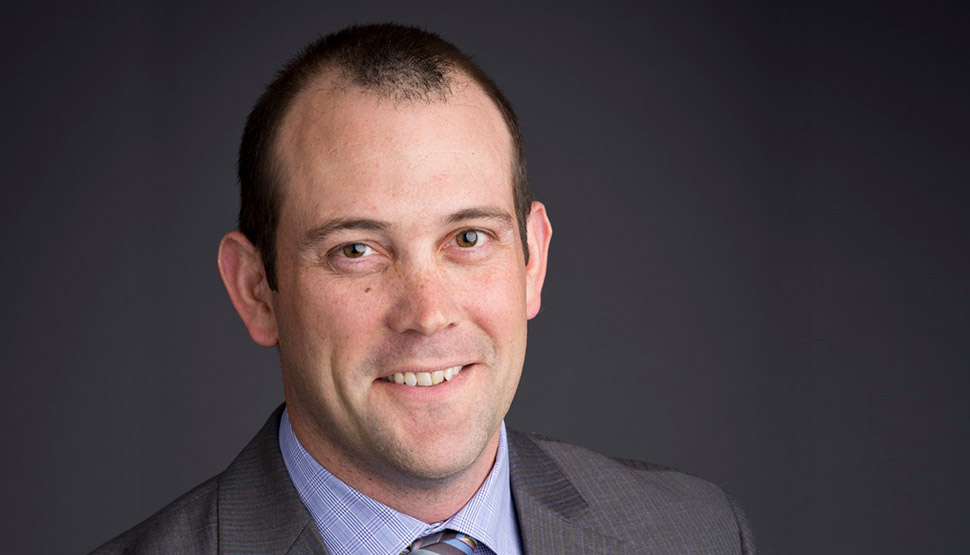 Adam Houser has a long track record of delivering inventive solutions to vexing business challenges. Houser, who joined FM Approvals in June, replaces Terri Pellegrino who retired in September.
Houser grew up in Kasilof, Alaska, and attended North Dakota's Valley City State University on a wrestling scholarship. After graduation, he worked at Lionbridge Technologies, a multinational software firm.
In 2008, Houser joined FM Global as its first manager of translation and localization. He went on to become the manager of intellectual property and localization and eventually a staff vice president and manager of engineering products and systems development. He and his staff were responsible for more than 40 products and systems used by FM Global's field and account engineers.
"Working with the FM Approval's quality group to protect the value of the certification marks globally and identify non-conformances helped introduce me to FM Approvals business practices," says Houser. "Of course, being able to overlap with Terri has been a huge benefit. She worked hard to prepare for a smooth transition."
---
Young-Gwan Kim Business Development Engineer (Korea)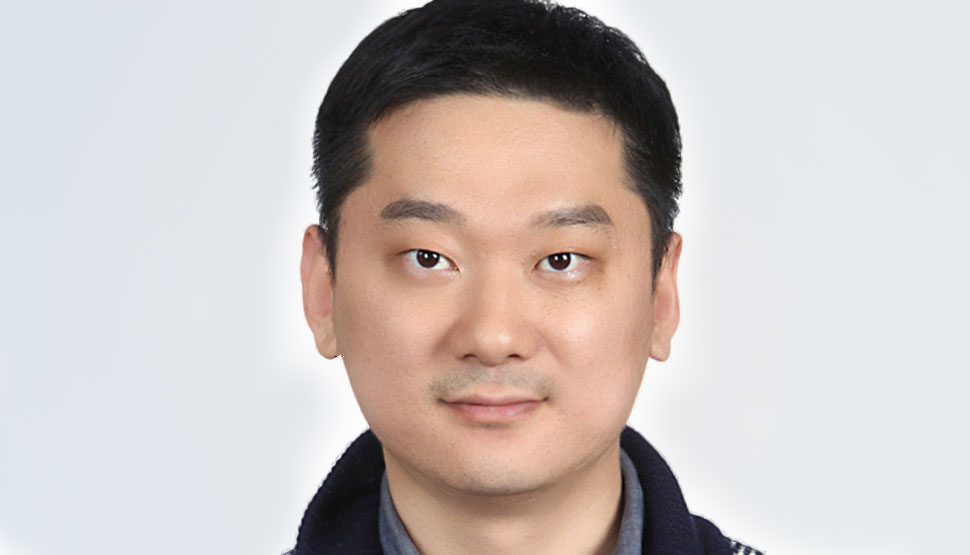 In June, Young-Gwan (Albert) Kim joined FM Approvals as its first engineer dedicated to serving Korean customers. Kim grew up in Chuncheon, northeast of Seoul, and earned his bachelor's degree in industrial engineering from Seoul's Kyung Hee University.
Based in FM Approvals' Yokohama, Japan, office, Kim is responsible for building relationships with existing and prospective customers to increase awareness of FM Approvals and of locally manufactured FM Approved loss prevention products. Kim meets with customers in the region and will represent FM Approvals at Korean industry conferences and committee meetings.
"I can relate to the concerns and needs of our customers since I was, until recently, working for an FM Approvals customer," Kim notes. He visited the United States in September when he visited FM Approvals facilities in Norwood, Massachusetts, and West Glocester, Rhode Island, both of which he found "very impressive. The resources we can provide to our customers are incredible. Although I'm still very new to FM Approvals, I feel welcomed and supported and I look forward to a long career here."
---
Dan Boardman Technical Team Manager
Growing up in Swansea, Massachusetts, USA, Dan Boardman joined the fire department as a volunteer firefighter at age 16—and has been on call ever since.
Boardman continued firefighting as an undergraduate at the University of Massachusetts Dartmouth, where he earned a bachelor's degree in mechanical engineering. Soon after joining FM Approvals as an engineer in the materials group in 2006, he entered the master's program in fire protection engineering at Massachusetts' Worcester Polytechnic Institute and earned his degree in 2010.
In 12 years with FM Approvals and FM Global, Boardman has seen some major changes. "Our continued global expansion has been interesting to watch and be a part of," he says. "When I started, most of my customers were based in North America. Now, our customer base is truly global. We see products coming in from everywhere, and it's fascinating to see how different areas of the world develop different technologies and have different priorities."
---
Witali Engelhardt Manager of EMEA Business Development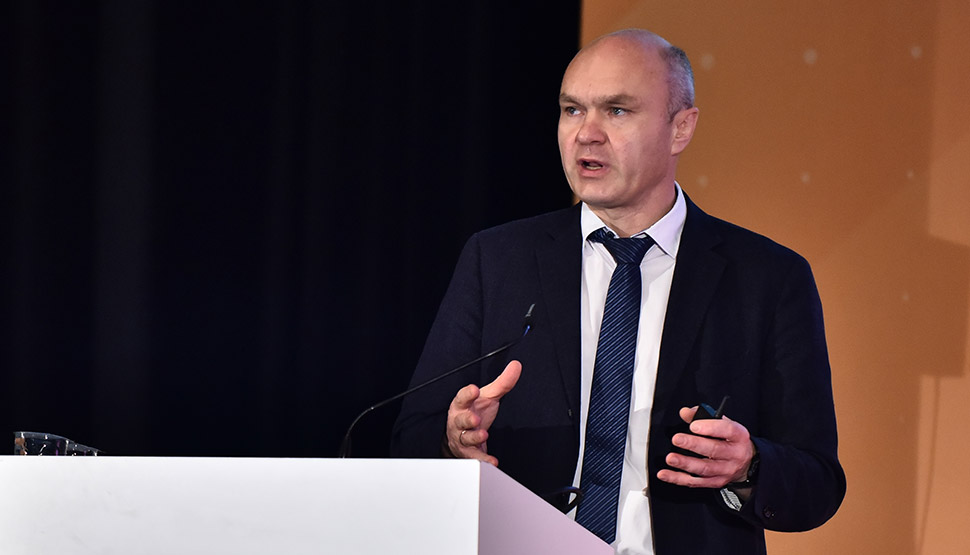 Witali Engelhardt, FM Approval's new manager of new business development for Europe, the Middle East and Africa (EMEA) was born in Dushanbe, Tajikistan. At 12, Engelhardt moved with his family to Germany. After an apprenticeship as an engine fitter, he enrolled in the University of Applied Sciences in Darmstadt, where he earned his degree in mechanical engineering.
Before joining FM Approvals' Frankfurt office as a business development consultant in 2008, Engelhardt worked with several companies as project manager, branch manager, and consultant for water mist systems.
"Many years ago, FM Approvals carried out very little business development because it wasn't seen as necessary," Engelhardt observes. "Today, the environment is very different and we have become much more international in our approach."
He continues, "Of course, our relationship with FM Global provides opportunities. Even those who are not insured by FM Global will often adopt its standards and installation guidelines for new and existing facilities. And our own efforts to educate government authorities around the world and encourage them to incorporate Approvals standards into their building codes and other guidelines have been very successful."
---
Phil Smith Vice President and Manager of Building Materials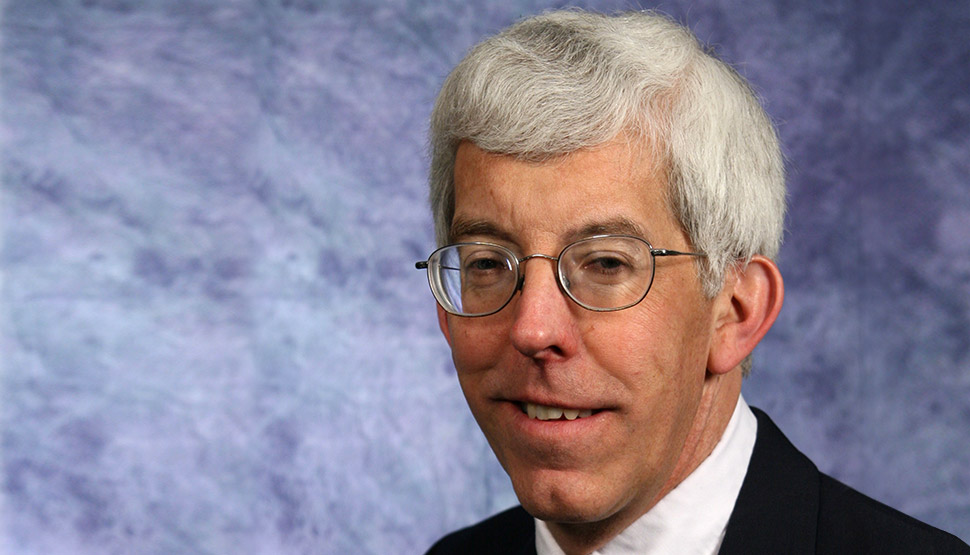 When Phil Smith joined FM Approvals in 1984, FM Approvals was still Factory Mutual Research Corporation (FMRC). Smith, an FM Approvals vice president, took over as the manager of the building materials group last April. Phil's previous position was assistant vice president and principal engineer. He also served as a technical team manager (TTM) for the building materials group.
"We can solve problems today that we couldn't 20 or 30 years ago," explains Smith, who earned his bachelor's and master's degrees in civil engineering from Northeastern University. "We have added nearly two dozen new approval standards and product categories in the Materials group alone since I started in 1984."
One of the most profound changes during Smith's FM Approvals career has been the globalization of the organization's customer base. Last year, 53 percent of customers who obtained one or more Approvals came from outside the Americas, up from 19 percent in 2002. Smith observes that "It's incredible how far we've come, and the significant role we've played in improving loss prevention products and practices worldwide."
---
Dave Anderson Technical Team Manager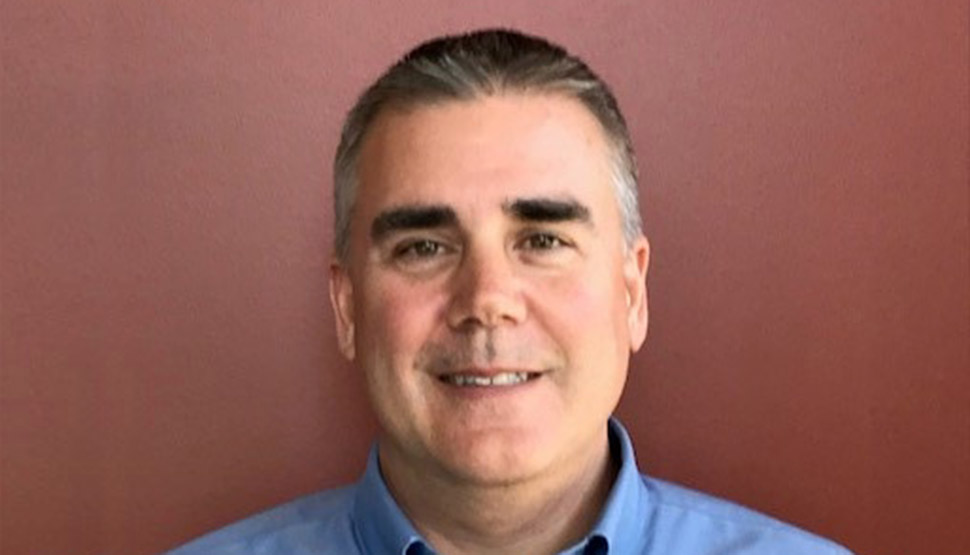 "My first job out of college was with FM Approvals when it was still known as Factory Mutual Research Corporation," says Dave Anderson, who rejoined FM Approvals in February as assistant vice president and technical team leader for the electrical systems group. Anderson earned his bachelor's degree in electrical and electronic engineering at Northeastern University in Boston. He joined FM Approvals (then FMRC) in 1988 and left in 2000 for Bose, where he served most recently as manager of design quality engineering and hardware validation at the company's headquarters in Framingham, Massachusetts, USA.
"In the electrical systems group and our other groups as well," Anderson points out, "we will be looking at how we can apply the principles and practices of continuous improvement and value stream mapping to improve our practices and reduce cycle times."
He has noticed some dramatic changes since returning to FM Approvals. "Today, many companies specify that FM Approved products must be used in their projects and our standards are being incorporated into country standards in many parts of the world. We should all be proud of the contribution we are making to loss prevention globally."
---
Terri Pellegrino Retires as Business Operations Manager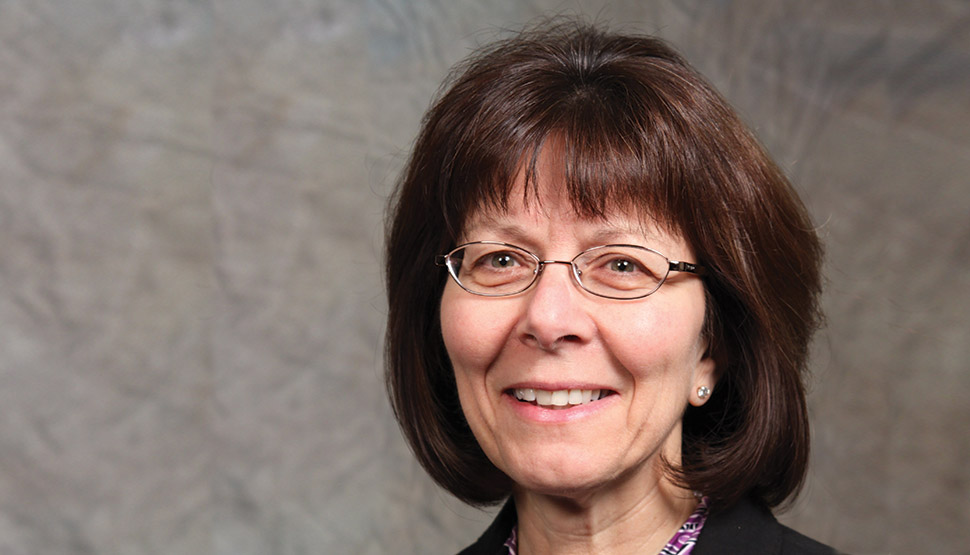 At the end of September, Terri Pellegrino, a 23-year veteran of FM Approvals, retired as business operations manager. Terri helped to shepherd FM Approvals through some of the most dramatic changes in its history:
Transformation from Factory Mutual Research Corporation to FM Approvals
Globalization
Management restructuring and reorganization
Process transformation and optimization
Virtualization and modernization of resources and documentation
Under Terri's guidance, FM Approvals streamlined its business processes and systems to improve customer service and shorten project turnaround times. Paper-based documentation and other resources were phased out and made available first on CDs and then online from FMApprovals.com.
In 2011, Terri was instrumental in creating the Approvals Information Management (AIM) system, the core project management and customer relationship management (CRM) solution for FM Approvals. She also helped create the online Approval Guide that provides free access to over 60,000 FM Approved products. In addition, Terri was instrumental in the development of the FM Approvals website which, in addition to providing information on all aspects of FM Approvals, allows access to more than 200 FM Approvals standards.